Sheila Herron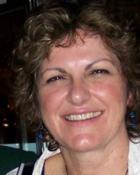 I am an RN, have been for over 33 years. I currently work in surgery as a Peri-operative Nurse. In Nov. 2009 I developed pneumonia and had a chest x-ray which showed a mass on the left upper lobe of my lung. This proved to be cancer. The PET scan leading up to the lung surgery, showed masses in my breasts. I had a left upper lobectomy in Nov. 2009, and bilateral mastectomies with reconstruction in Feb. 2010. I chose to take the holistic route, as I have seen the ravages that traditional chemotherapy inflict on the human body in the patients I have cared for. I will attach the link to the "Cancer Note" I wrote on Facebook which describes the steps I took to build up my immune system. (Let me know if the link doesn't work, and I will cut and paste it to you. A few weeks ago I had a local recurrence of my breast cancer and had surgery to remove it. This led me to call the Burzynski Clinic. Here is what I posted on Facebook about my experience there:


My Burzynski Clinic Experience
I want to share with you all my experience this past week at the Burzynski Clinic. It is a House of God. I say this in all seriousness. I was embraced, and enfolded into the Clinic's loving arms from the minute I walked into it's doors with my mother. Everyone that works there just shines with loving kindness and concern. I felt very emotional and so grateful to be there, so thankful to Suzanne Sommers' book, where I first read about Dr. B, and then the film, which I have watched 7 or 8 times, as well as the YouTube video interviews. How blessed I am to have heard of Dr. Burzynski!!!
When I made my appointment I had thought this was just going to be a consult, but the team of Doctors, including Dr. Stanislaw and his son Greg, met with me and discussed my situation and their thoughts. They are among the kindest, most wonderful doctors I have ever met, (and I have worked with many in my 33 years of nursing). I felt so very, very honored to meet Dr. B in person, as well. The fact that he takes the time out of his busy life to meet new patients is another example of what an incredible man he is!!
I was encouraged to stay a few more days. A whirlwind of actions occurred the next 2 1/2 days. I had thorough blood and urine work-ups, as well as an echo-cardiogram and a PET scan, which was miraculous, for the PET scan showed a metastasis to T-2 on my spine. I was started on his medication on the first day and then low dose chemo for my metastasis and an injectable to keep my bone strong and prevent further metastasis. It is a miracle!! I would not have known about this situation until it had spread further, or until, possibly, my spine had a pathological fracture, which, that high up, could have caused quadriplegic, so I can, and I DO, say that Dr. B and his team have already saved my life by finding this tumor and getting me on their gene targeted regimen to remove it.
Every day at the clinic I saw my wonderful Doctor(s) and then had an amazing 1 hour meeting with the nutritionist. I also met fellow cancer patients from all over the US and Canada and even Australia. I have made friends with 2 of them and we will be staying in contact. I met the nurse who will be calling me regularly to follow up with me, and have an appointment in Seattle with an oncologist who works with the Burzynski Clinic. I am SO BLESSED!!!! I am SO GRATEFUL!!!! I LOVE you, DR. Burzynski, and everyone in your clinic!!! God Bless you all! I look forward to seeing you all again. THANK YOU!! THANK YOU!!! THANK YOU!!!!!
Please let me know how I can help you guys get the word out, and how I can be of any help to Dr. B.
Love and healing to you all!- Sheila Herron
Update February 24, 2014
>>>>>>>>>>>>>>>>>>>>>>>>>>>>>>>>>>>>
I am a patient of Dr. Stanislaw Burzynski and the Burzynski Clinic, receiving personalized cancer therapy for my breast cancer. My cancer is the type that mutates easily and is hard to treat and had spread to my upper spine near my spinal cord. Thanks to the loving, brilliant doctors at the clinic, who monitor me closely and adjust my medications as needed, I am alive, happy and doing very well. My latest scans show no cancer anywhere in my spine. I get regular scans and labwork, and know my meds will be adjusted if needed. I am so grateful to Dr. Burzynski and the clinic, I owe them my life and my mobility and I love them dearly! Thank you Dr. Burzynski! I love being alive.